Our Mission is to "Gather and Scatter"
What is Backyard Bible Club?
A Backyard Bible Club is simply a new twist on an old idea; namely, a new twist on a traditional Vacation Bible School. VBS usually takes place for a week's duration, during the summer, at a local church and is organized and led by the children's director along with the support of wonderful volunteers
. A Backyard Bible Club takes that organization, that wonderful curriculum, and the same amazing supportive volunteers and packs it into a fun-filled 1 hour program away from the church. The program is still packed with games, crafts, snacks, songs and a Bible story so that kids can learn through unique hands-on experiences that Jesus is the Guide we can know, trust, follow and focus on to help us stay on track.
What is Bethel G.R.I.T.S. Trying To Do?
A representative from a campground close to Bethel has invited us to host a Backyard Bible Club at their location. Anyone is welcome to join us on Thursday, August 1st at 7:00 P.M. as we lead a 1 hour mini ROAR-VBS. The snacks will be provided. If you can join us, please contact Elizabeth or Bernice as soon as possible.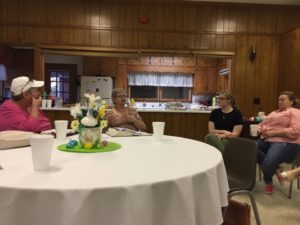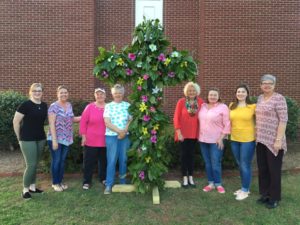 G.R.I.T.S also known as Girls Rejoicing In The Savior is a group of women from all ages and backgrounds who come together on the second Thursday of every month to rejoice, fellowship and praise in the joy of their savior. During the monthly meeting they discuss ways to serve through missions and show God's love to others as well as pray for missionaries around the world and those in our own back yard. The meetings are always fun and exciting with great fellowship and food for all who attend. We would love to have you join us at our next meeting or on one of our mission projects!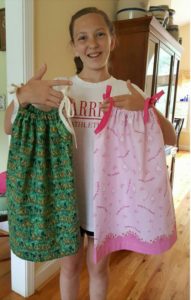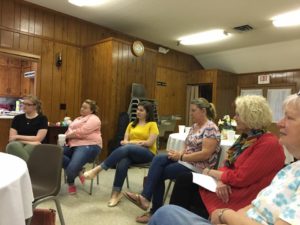 Rejoice in hope, be patient in tribulation, be constant in prayer.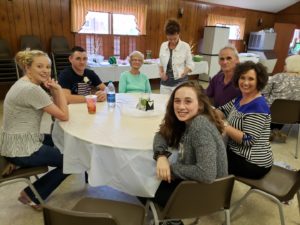 As the world pulls us in so many different directions and many things compete for our time and attention, the messages of hope, love and purpose found in the teachings from this day are ones we all need to hear. The speakers this year will be focusing on the book of Proverbs and will use real-life examples of what it means to lean into God more, in order to gain wisdom directly from His Word. We will learn how to run with perseverance instead of the insecurity we currently hold and join hand in hand with women from all around the Oconee area as we come together for one amazing day of celebration that will motivate and equip us to see God moving through the beauty and power in the little things we do every single day. You can register and gain more information about this exciting event that is planned at www.IFOconee.com
Please see Cindy Myers if you need additional information or have any questions.
The WMU Spring Meeting was held on Monday, April 8th at College Street Baptist church. This year's theme for the Women Missionary Union is "Missions for Life". The missionary speaker was Brian G. from Travelers Rest, SC and the mission project focus will be monetary donations to Lakeview Assisted Living.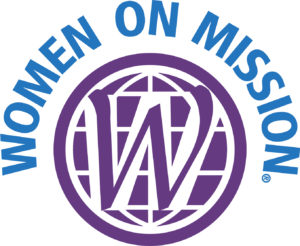 Women On Mission held their annual breakfast on Saturday, March 2nd at Hopewell Baptist Church. A few of our Bethel ladies were able to make it to represent Bethel but of course the ones that could not were greatly missed. The message was great as it came from Luke 8. Oh to have the faith that made the made the woman well… may we all inspire to have that faith to just reach out and touch Jesus regardless of what it costs us. We hope you will join us next year!