The Bethel Learning Center will begin registration for the 2019-2020 school year on January 22, 2019. There are classes available for 2, 3, and 4 year old. The classes meet Monday, Wednesday and Friday, or Monday through Friday for 3 and 4 year olds. The 2 year olds meet on Tuesday and Thursday. If you know of children these ages, encourage their parents to enroll them in our preschool as soon as they can!
Pictures From Our Adventures
Did I hear someone say apples? How many can you carry?
He shielded him and cared for him; he guarded him as the apple of his eye…
Our trip to the Corn Maze was so much fun especially since we got to share it with our friends!
"Let the little children come to me, and do not hinder them, for the kingdom of God belongs to such as these. Truly I tell you, anyone who will not receive the kingdom of God like a little child will never enter it."
Who doesn't love a reason to stay in their pajama's all day?
We certainly do!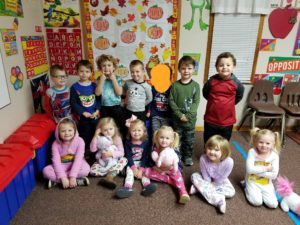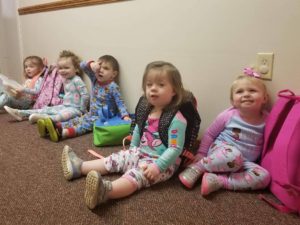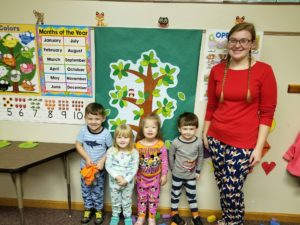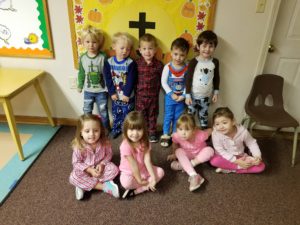 Start children off on the way they should go, and even when they are old they will not turn from it. Proverbs 22:6
Behold, children are a gift of the LORD, the fruit of the womb is a reward.
Greater love has no one than this, that someone lay down his life for his friends. John 13:13
Silly Hat Parade in Celebration of Our Risen Lord
"Don't be alarmed," he said. "You are looking for Jesus the Nazarene, who was crucified. He has risen! He is not here. See the place where they laid him."
Farm Days Are Our Favorite!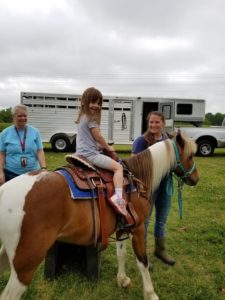 End Of The Year McDonalds Celebration!!!