Alan and Collen Foster are members of Bethel but are missionaries in Panama. Watch the video on the right called 'Meet the Fosters' to learn more about this faithful family and their important mission. We will also post updates here about their journey and their latest adventures so be sure to check back often!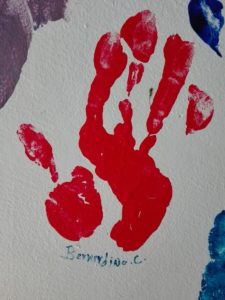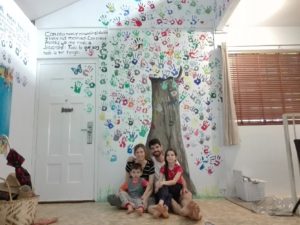 Latest Update: Do You Solemnly Swear, Until Death Re-Unites Us?
Good morning. It's 3 a.m. in Panama, and all is well as I begin to write.
I crashed hard after arriving home yesterday. Forgive me that I have not been able to respond personally to the emails we have received following the last update and prayer request. They have been overwhelming in an amazing way, many leaving me in tears… and frighteningly consistent, like you all sat down in a room together, even though most of you have never met. We are blessed beyond words to experience the body of Christ in this way. I'm not sure how much to share or what is edifying. God forgive me if I write too much or too little. I feel like writing.
Our little posse traveled to the port where Ameth awaited us to board his canoe and meander 4 hours upriver to his village of Sinaí. It was just our family and two young believers in their 20's that have been in our home during these last days… one ex-convict whose deep scars on his neck Joshua innocently fondles and whose poorly defined tattoos lay juxtaposed to his warm smile… the other a young lady that has grown up under the wings of those translating the Bible into her native tongue. The previous day, these youth laughed in conversation after lunch… them genuinely and confidently, Colleen and I perhaps slightly uncomfortable… as they recounted stories of physically binding and dealing with demon-possessed people. And we listened.
On the peaceful ride upriver, I was reminded of my first funeral in Panama as a Peace Corps volunteer. 2005. Actually, my first funeral I experienced from a short distance. My home at the time was adjacent to the community building where such events transpired. I had recently arrived in the Emberá village where I would live for the next two years. A child had died. The piercing wail of the hopeless mother carried on all night long. Alone and scared, I volleyed between nightmares of funerals and a miserable consciousness that centered on the searing pain in my scrotum resultant of a self-inflicted chemical burn from traditional vegetative skin dyes. I would later represent my village at a Thanksgiving dinner with the U.S. Ambassador. And I was surprised at his enthusiasm that I don the loin cloth for a photo shoot at the mansion, poolside, playing the piano together, etc. Much later I was told that he was gay. Maybe that had an influence. I still have the pictures as a fond memory.
Some time passed like it does in a village… and there was another funeral… a slightly happier one if memory serves. During the wake, the village made the coffin, sawing and planning by hand, as the body law on a table with candles. At daybreak, my host grandfather, a slender and sturdy man that would need a stepping stool to flick a bug off my shoulder, invited me to attend the burial with him. I felt honored and accepted. He said he would return shortly, and we would go together. I carefully selected my best clothes and assumed a respectful posture sitting on a log in the porch-like space beside the home I shared with the pastor and his blind brother. Grandpa arrived and stood in front of me, so our eyes were about level with one another. We looked each other up and down and he smiled gently. His clothes were tattered and stained, his black rubber boots were not going to withstand many more outings, and his machete and file were predictably gripped in his right hand. I apologized for my ignorance and excused myself to change into work clothes and get my machete.
While the wakes are always in the village center, the cemeteries lie on a hill at some distance, inevitably swallowed by the jungle between each death.
This funeral, for Pastor Bernadino, was just the same in simple terms, and yet incredibly unique in the spiritual atmosphere of his life and legacy. He had assumed the pastoral role in Sinaí only a year ago, having pastored other churches in other denominations, mostly in the city, since I was a child. Although he and I sat down for food and coffee once in our home, I must confess that I did not know him. And as the funeral unfolded throughout the night, numerous people shared their testimonies, and I reflected on the character of his children that I do know, I was overcome with gnawing shame for having judged this man. You see, I only knew him through the testimony of another… False testimony born in pride and envy which served as my lens for the few interactions I had with Pastor Bernadino. If only I could have torn off my ears and thrown them into the fire! Damned be my sinful ears and my cowardly mouth!
Pastor Bernadino had not in fact left his village in disobedience to the local assembly as I assumed. He was already in the city helping translate the Old Testament, and he was given the authority to remain, participate, and listen. He was also prepared to speak the Biblical truth and had asserted that he would do so only if invited to speak. I still don't know if he spoke. Nor does his village and his church in Sinaí.
Now in Sinaí, once again, I was in the home closest to the communal building where the wake takes place. Only this time, I was accompanied by my wife and children. This time there was no hopeless wailing. This time, the home was filled with so many people, so many warm smiles, that it was difficult to maneuver and maintain respect and deference to everyone.
The dugout canoe with the casket arrived after dark and was carried up the long bank, through the village, and placed in the center under the large roof that is the communal building. Everyone else was already gathered around that spot in a casual jumble… having begun the worship service in the late afternoon… singing, sharing, eating, while the smoke and smells from the cookfire wafted away from the crouched ladies and giant caldrons at the perimeter of the assembly. Kalea and Josh, having played hard in the river upon our arrival, and having eagerly filled their bellies with the products of the cookfire, were somehow sleeping soundly amidst the sounds and shakes of the busy hut. Colleen and I descended the steps and waded through the trails of people leading to the assembly. We stood at the edge for a long time. Many people came and greeted us as the service continued. Someone brought Colleen a log to sit on, and later one for me. "They are calling you up front to speak."
I was surprised, but I had previously felt prompted to take my Bible and placemark 1 Corinthians chapter 15, The Resurrection Body, so I went before the assembly and read the extent of the passage. I may share more about the context and outcomes of this in the days to come. While the wake would continue until the burial the following day, Colleen and I felt peace to lay down with the kids for a few hours. At daybreak, the cookfires produced their final meal for the travelers and villagers alike, and I busied myself with a small group of men, cleaning up trash, taking down tarps, moving chairs. Colleen and the kids remained asleep. The canoes were loaded, including one with the coffin, and we proceeded a short distance downriver with the swift current and then turned into a dark, narrow channel of water which I had never noticed before, the canoe ahead of us disappearing around tight bends into the vegetation and high banks that hindered the longboats. We emerged at an opening and aligned our canoe in parallel fashion, creating a sort of pier that adjoined the steep ascent of fresh, wet earth. Men grasped the coffin and curled their bare toes into the mud to secure their footing and convey their load upwards towards the neatly cleaned trail leading to the tomb. The presence of smart phones filming this moment in time unsettled me.
Cheap flipflops are slippery, so I removed mine like everyone else to feel the spongy jungle floor beneath each step in-route. Even the cut vegetation, recently severed with a simple leaf of sharpened steel- the ubiquitous machete, appeared green and polished in the mist and occasional raindrop. The vault that would be the final resting place of Pastor Bernadino sits on a heavily forested knoll, beneath a high canopy, many of them palms, and surrounded by the beautiful plant we know from Hawaii as ti, this variety being an iridescent, striped pink. As a number of people expressed themselves, others wept, some softly, then bitterly. We sang "Más allá del sol" (Beyond the Sun), a well-known hymn about heaven. A tremendous burning sensation entered the sole of my left foot, and I looked down to see a shiny, black spider crawling away. Only Ameth noticed my movement and approached me at the edge of the assembly to question me with great concern. I commended us to the Lord and decided to put my flipflops back on. The pain quickly subsided.
For the second time at a funeral of a leader in our churches here, I was asked to give the closing benediction, which I preceded with a long minute of silence. With the prayer completed, the people began mixing some mortar to seal the vault while small groups formed to talk. Some of the visitors had bypassed the burial itself and were already far downriver on their journey to Panama City or another river village. Now, the remaining canoes continued downriver, except for us, returning to Sinaí village. Back in the village we spent the remainder of the day meeting with church elders in their homes, eating, and swimming in the river. It was an encouraging time in which we affirmed our love for one another and for Christ. Josh was the only one to suffer a malady, having gotten into some tall grass infested with tropical chiggers at some point. His little privates are fairly swollen and the itchiness makes sleeping difficult for him, and in turn for mom and dad. Prayers for his quick recovery are welcome. We stayed another night in Sinaí, and in spite of Josh's troubles, both kids were sad to leave and openly declared their desire to our hosts to stay were it not for our impending trip North. The conversation was fascinating with these elders whose ears are not defiled and whose hearts remain clean. Yet the fruit of confusion from the bad tree and its bitter root still litters the understanding of Christ's mandates and how our relationships are to function within the Church. They- "We want you to stay and keep working with us even if the city leaders break their relationship with you. We want to have a going away celebration for you and ask for forgiveness." Me- "Yes, we want to stay. Why are we going to have a going away celebration?" They- "We want to ask for forgiveness." Me- "What sin have you committed against me?" They- "None that we know of." Me- "Why are you going to ask for forgiveness?" Perplexed looks suggested an opportunity to teach on sin and forgiveness… on our responsibilities as brethren. Our bond and trust firmly rooted and now strengthened, Ameth asked me quietly, "Did you hear about what happened?" I'm sure it was unnecessary to voice my response, given that over the years I have finally mastered a facial expression which embodies the fullest expression of ignorance, but I did so anyway. "No." I do not have a framework of personal experience for what Ameth subsequently told me. And you may not either. Maybe there is some logical explanation like my Western mind desperately pursues. Maybe not. There are a lot stranger things in the Bible. As I understood it — On the morning of Pastor Bernadino's death (Monday), the secretary of the board of directors that is trying to get rid of us (who also lives on the church property in the city as the caretaker), heard a noise of chairs coming from the building where they held the meeting one week ago (this building has also been long-used for worship services). The room had been left in disarray following the meeting. He went to investigate and found no one, the entire place cleaned and smelling of sweet perfume. The chairs were arranged neatly, two chairs on the East, two chairs on the West, a large circle of chairs, and one chair in the center. The interior doors, which all remain locked, were open. He immediately went to the other elder that lives there, wondering if she had a key, thinking she had done it. She denied doing so, and they were left crying in fear. Both of them were notably absent from Pastor Bernadino's funeral.
Fear God. Honor the King. Repent. Be Healed. Love in Christ, Alan
Urgent Prayer Request… Please Read
Dear family, team, friends,
We thank you for praying for our family and the church here, and we ask you to continue.
Please, please read this and the attached letter.
There were emergency meetings called in the city by the church to address issues surrounding our family. I offered to attend and was denied. The Panama church (IEU) board of directors did the unprecedented and even offered to pay for travel.
On Friday, there was a women's meeting of "fasting and prayer". I received a report of what was shared in that meeting, and was told in summary "in tomorrow's movie, you are the bad guy." The bigger meeting was on Saturday, and the nervous avoidance by the people that came back through afterwards on their way to their villages told the tale… People we love and whom we have served to the best of our ability… receiving them in our home, mending their wounds, building their water systems, improving their agriculture, carrying their dead children…
It is incredible the power of a deceitful tongue, especially over a marginalized people group that dominates identity politics. This would be unbearable for our family were it not for strength in Christ.
I had offered to go the meeting on Saturday and was denied. I offered to transport people from the 3 villages on the Membrillo River because they know us well and would perhaps provide a voice of truth. They surprised us and the city churches with a written declaration that they would not participate because such a meeting was un-Biblical, suggesting a later date and our participation. Hallelujah! However, one lead pastor from that river, Bernadino Cabezón, decided to go anyway, the father of one of the city pastors, Francisco Cabezón who is a member of the church board that is persecuting us. Returning yesterday on a mile-long stretch of arrow-straight highway that divides the Darién jungle, the huge greyhound bus full of people blew a tire and tumbled into the bush. There was one fatality… Pastor Bernadino Cabezón.
Since we've been ordered to leave our home in Yaviza, I happened to be carrying some of our belongings to Catrigandí along with two dear brothers. Passing the wreck scene, one of the brothers thought he spotted Pastor Francisco (who was finishing the process of identifying his dad and signing some paperwork). I parked and walked back past reporters, the police, and the injured. It was indeed Pastor Francisco, alone, and he was glad to go with us. I left the brothers in Catrigandí and took Francisco to his home in the city. It was a meaningful time together, and he expressed his desire to continue working with our family.
Prior to this tragedy, but after the declaration of non-participation published by the churches from Membrillo, they insisted that our family visit their villages before leaving to weep and pray together. Little did they know what would unfold. Tomorrow we will go to the village of Sinai to mourn and bury Pastor Bernadino. Many people will be attending. Please continue to pray for the Holy Spirit to tear off the chains of fear and pride that have long plagued the Emberá and Wounaan people, even within the church. Please pray that our witness would be humble and life-giving in the days to come.
Dear family, team, friends,
Warm and humid greetings from Yaviza, Darién, Panamá. It's been a while. We pray that this finds each of you experiencing joy no matter what your circumstances.
The last months for our family have included much lower valleys and much higher peaks than previous years We said goodbye to our dear Gran as she completed 96 years. She ran a good race.
It has been life-giving to experience our indigenous brothers and sisters experiencing God´s Kingdom come and seek to know Jesus through the water ministry and also the fruit tree grafting ministry.
At the same time, we are reminded of the need to continue. One of our dear ministry partners, Anival Mejía from Majé, buried his two-year old nephew last week that died from diarrhea. Anival is sacrificing greatly to build a new waterline to an uncontaminated source. And one of our grafting students, Romel Chichiliano lost his entire planting of 125 grafted avocado trees to a wildfire which could have been prevented with irrigation, the next practical milestone in our agriculture work. Below is Anival facing the new intake. The supply line is currently being installed.
Please pray for this work to continue. Please pray for God to touch people's hearts such that the evil one cannot hinder what the Lord God wants to do here through the Church. Please pray for our family to have peace, clarity, direction, and above all, love, in the midst of trials.
With love and appreciation,
Alan, Colleen, Kalea, and Joshua 2 Thessalonians 3: 1-5 "As for other matters, brothers and sisters, pray for us that the message of the Lord may spread rapidly and be honored, just as it was with you. And pray that we may be delivered from wicked and evil people, for not everyone has faith. But the Lord is faithful, and he will strengthen you and protect you from the evil one. We have confidence in the Lord that you are doing and will continue to do the things we command. May the Lord direct your hearts into God's love and Christ's perseverance."
"Dad." Kalea said nonchalantly.
"yes?"
"There are children on the back of the car."
We were kicking up a heavy cloud of dust on the recently bulldozed path leading us rapidly away from the village called Canaan. I dared a glance in the rearview mirror to see flesh and flashes of grinning teeth.
I was concerned about the safety of the children, and, admittedly, the integrity of my rearview wiper, the only thing to grab back there, so I eased the brakes and exited the vehicle quickly. "warra!" [children!] My voice was lost towards the fading giggles, naked brown butts, and bare white soles of little feet disappearing into the jungle.
Turning on my heels at the rear of the car, I was surprised by two humans, motionless, inches away from me as I reached for my door. I froze. Turned. One of them I knew. It was Neftalí, the little boy from the neighboring village. Just yesterday he was my chosen one, given the task of purchasing a tooth brush from the local store to clean the water pump and burdened with my calm but serious rant that the fate of the village water supply was in his hands. He brought me the change, which I returned to him as recompense for him making the world a better place. He might be 4 or 5 years old. So he is just staring at me and grinning.
Kalea and Landy's daughters fill the back seat. Landy (my Wounaan ministry partner) is riding shotgun. Having greeted Neftalí, I spoke with Landy in hopes to clear my confusion. Neftalí has wandered up here alone. His stare means he wants to ride back in the car. It is ok to take him. Having successfully loaded him into the back of the car, I wheel around and the other kid is grinning at me, saying nothing. Back to Landy. Turns out this is Neftalí's cousin from the same village, and it is ok to take him.
"Do you want to ride in the car?" He nods emphatically with the grin. So I open the car and load him up, too. Off we go. We are riding from one village to the next on the same river. Canaan was a strange place to leave behind this time. I had never been to a refugee camp. The population of foreigners was comparable to the population of the village. The sights and smells were different. Not all pleasant. Excited banter in tribal languages from across the ocean made stark contrast to the friendly but quiet air which previously defined the village. Others stared. Most are men about my age… an occasional woman and child. All are heading to the U.S., and I am the first gringo they see in the new continent. Perhaps just that gave them a little hope.
It couldn't have been easy where they were coming from. Leaving home and family and country. Political asylum. Ever-present violence and danger. But the smugglers, charging them $40k for passage to the U.S., never told them about the Darien Gap. They've trudged at least 6 days through the jungle from Colombia. The longest ascent is now known as "death mountain." Two of our local indigenous friends scouted it recently, hired by the military police that won't venture there, to confirm reports of the skeletons. They lie clothed, undisturbed with their meager belongings along the path. Arriving to Canaan is a major stepping stone, survival towards the American dream.
The locals house the migrants, most charging $2 per night, one family from the church charging nothing. On one balcony, the frame of an old man, perhaps a local grandfather, is visible from the street. Lying on his side, he appears gaunt, and the flesh of his back is mangled with sores and insect bites. He rolls over to reveal an aging Asian face of less than 30 years. I was mistaken. It is a recently arrived immigrant. They are from Cameron, Congo, Bangladesh, Cuba, Somalia, India, Venezuela…
The trip was a success. We rebuilt 2 well pumps. Clean water for the villagers and their guests. Church was convened in the Pastor Armodio's thatch roundhouse to give thanks in song and share the Word. All of us except Kalea had some form of illness in the week that followed, each one oddly unique in its symptoms, severity, and duration… fever, diarrhea, sweats, and aches. Josh and Colleen merited trips to the hospital, but we are all ok now.
We invite you to pray for both the villages and the migrants they are receiving… that the vulnerability imposed through this tragic situation would be an open door to hear the message of freedom in Jesus. We also invite you to give thanks and prayers for our new teammate, Langdon Hollingsworth (below with Yoxymar and I building an aeration ramp), who has offered his hands and his heart to serve Panama's indigenous alongside of us.
How can I go?
These are requirements to participate in Bethel Missions Team:
Complete the Volunteer Application Form.

Complete the Child Protection Policy.

Have a valid, up-to-date passport (for all opportunities outside the United States).

Have up-to-date immunizations for specific destinations.

Before selection for a particular missions journey commit to attend orientation and training sessions




established by the Pastor and the team leader for a particular team.

Recruit prayer partners for the team, the missionaries/pastors/local believers, and the lost people of the area




where the team will serve.

Be willing and able to attend required orientation and training sessions, including prayer gatherings.

Have a servant's heart.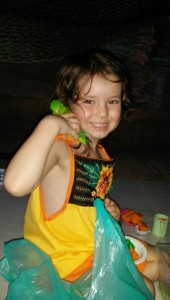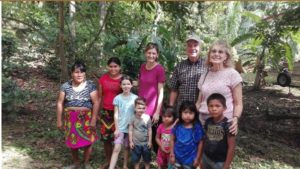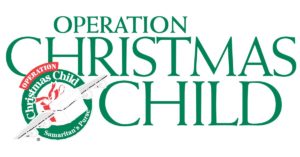 Shoeboxes Due: November 18, 2019
Each year, Bethel participates in filling as many shoe boxes as we can to help children experience the love and joy of Jesus at Christmas. Shoeboxes contain toys such as stuffed animals, soccer balls with a pump, clothing outfits, school supplies, hygiene items and other fun toy items to fill the shoe box. The shoebox must also include $9 for shipping. You can even track your box to see where it ends up and which child you bless with this precious gift. Each box is prayed over by not only our church but by the individuals processing them and sending them out.