Alan and Collen Foster are members of Bethel but are missionaries in Panama. Watch the video on the right called 'Meet the Fosters' to learn more about this faithful family and their important mission. We will also post updates here about their journey and their latest adventures so be sure to check back often!
Latest Update: Living Like a Refugee
"Dad." Kalea said nonchalantly.
"yes?"
"There are children on the back of the car."
We were kicking up a heavy cloud of dust on the recently bulldozed path leading us rapidly away from the village called Canaan. I dared a glance in the rearview mirror to see flesh and flashes of grinning teeth.
I was concerned about the safety of the children, and, admittedly, the integrity of my rearview wiper, the only thing to grab back there, so I eased the brakes and exited the vehicle quickly. "warra!" [children!] My voice was lost towards the fading giggles, naked brown butts, and bare white soles of little feet disappearing into the jungle.
Turning on my heels at the rear of the car, I was surprised by two humans, motionless, inches away from me as I reached for my door. I froze. Turned. One of them I knew. It was Neftalí, the little boy from the neighboring village. Just yesterday he was my chosen one, given the task of purchasing a tooth brush from the local store to clean the water pump and burdened with my calm but serious rant that the fate of the village water supply was in his hands. He brought me the change, which I returned to him as recompense for him making the world a better place. He might be 4 or 5 years old. So he is just staring at me and grinning.
Kalea and Landy's daughters fill the back seat. Landy (my Wounaan ministry partner) is riding shotgun. Having greeted Neftalí, I spoke with Landy in hopes to clear my confusion. Neftalí has wandered up here alone. His stare means he wants to ride back in the car. It is ok to take him. Having successfully loaded him into the back of the car, I wheel around and the other kid is grinning at me, saying nothing. Back to Landy. Turns out this is Neftalí's cousin from the same village, and it is ok to take him.
"Do you want to ride in the car?" He nods emphatically with the grin. So I open the car and load him up, too. Off we go. We are riding from one village to the next on the same river. Canaan was a strange place to leave behind this time. I had never been to a refugee camp. The population of foreigners was comparable to the population of the village. The sights and smells were different. Not all pleasant. Excited banter in tribal languages from across the ocean made stark contrast to the friendly but quiet air which previously defined the village. Others stared. Most are men about my age… an occasional woman and child. All are heading to the U.S., and I am the first gringo they see in the new continent. Perhaps just that gave them a little hope.
It couldn't have been easy where they were coming from. Leaving home and family and country. Political asylum. Ever-present violence and danger. But the smugglers, charging them $40k for passage to the U.S., never told them about the Darien Gap. They've trudged at least 6 days through the jungle from Colombia. The longest ascent is now known as "death mountain." Two of our local indigenous friends scouted it recently, hired by the military police that won't venture there, to confirm reports of the skeletons. They lie clothed, undisturbed with their meager belongings along the path. Arriving to Canaan is a major stepping stone, survival towards the American dream.
The locals house the migrants, most charging $2 per night, one family from the church charging nothing. On one balcony, the frame of an old man, perhaps a local grandfather, is visible from the street. Lying on his side, he appears gaunt, and the flesh of his back is mangled with sores and insect bites. He rolls over to reveal an aging Asian face of less than 30 years. I was mistaken. It is a recently arrived immigrant. They are from Cameron, Congo, Bangladesh, Cuba, Somalia, India, Venezuela…
The trip was a success. We rebuilt 2 well pumps. Clean water for the villagers and their guests. Church was convened in the Pastor Armodio's thatch roundhouse to give thanks in song and share the Word. All of us except Kalea had some form of illness in the week that followed, each one oddly unique in its symptoms, severity, and duration… fever, diarrhea, sweats, and aches. Josh and Colleen merited trips to the hospital, but we are all ok now.
We invite you to pray for both the villages and the migrants they are receiving… that the vulnerability imposed through this tragic situation would be an open door to hear the message of freedom in Jesus. We also invite you to give thanks and prayers for our new teammate, Langdon Hollingsworth (below with Yoxymar and I building an aeration ramp), who has offered his hands and his heart to serve Panama's indigenous alongside of us.
Latest Update: Warm and Humid Greetings
Dear family, team, friends,
Warm and humid greetings from Yaviza, Darién, Panamá. It's been a while. We pray that this finds each of you experiencing joy no matter what your circumstances.
The last months for our family have included much lower valleys and much higher peaks than previous years We said goodbye to our dear Gran as she completed 96 years. She ran a good race.
It has been life-giving to experience our indigenous brothers and sisters experiencing God´s Kingdom come and seek to know Jesus through the water ministry and also the fruit tree grafting ministry.
At the same time, we are reminded of the need to continue. One of our dear ministry partners, Anival Mejía from Majé, buried his two-year old nephew last week that died from diarrhea. Anival is sacrificing greatly to build a new waterline to an uncontaminated source. And one of our grafting students, Romel Chichiliano lost his entire planting of 125 grafted avocado trees to a wildfire which could have been prevented with irrigation, the next practical milestone in our agriculture work. Below is Anival facing the new intake. The supply line is currently being installed.
Please pray for this work to continue. Please pray for God to touch people's hearts such that the evil one cannot hinder what the Lord God wants to do here through the Church. Please pray for our family to have peace, clarity, direction, and above all, love, in the midst of trials.
With love and appreciation,
Alan, Colleen, Kalea, and Joshua 2 Thessalonians 3: 1-5 "As for other matters, brothers and sisters, pray for us that the message of the Lord may spread rapidly and be honored, just as it was with you. And pray that we may be delivered from wicked and evil people, for not everyone has faith. But the Lord is faithful, and he will strengthen you and protect you from the evil one. We have confidence in the Lord that you are doing and will continue to do the things we command. May the Lord direct your hearts into God's love and Christ's perseverance."
How can I go?
These are requirements to participate in Bethel Missions Team:
Complete the Volunteer Application Form.

Complete the Child Protection Policy.

Have a valid, up-to-date passport (for all opportunities outside the United States).

Have up-to-date immunizations for specific destinations.

Before selection for a particular missions journey commit to attend orientation and training sessions




established by the Pastor and the team leader for a particular team.

Recruit prayer partners for the team, the missionaries/pastors/local believers, and the lost people of the area




where the team will serve.

Be willing and able to attend required orientation and training sessions, including prayer gatherings.

Have a servant's heart.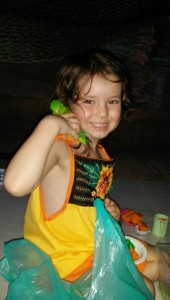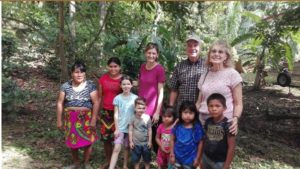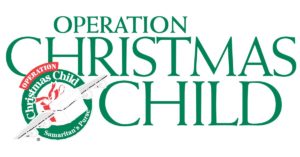 Shoeboxes Due: November 18, 2019
Each year, Bethel participates in filling as many shoe boxes as we can to help children experience the love and joy of Jesus at Christmas. Shoeboxes contain toys such as stuffed animals, soccer balls with a pump, clothing outfits, school supplies, hygiene items and other fun toy items to fill the shoe box. The shoebox must also include $9 for shipping. You can even track your box to see where it ends up and which child you bless with this precious gift. Each box is prayed over by not only our church but by the individuals processing them and sending them out.