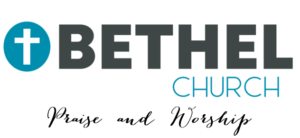 Sunday Morning at 10:00 A.M.
Sunday Morning at 10:00 A.M.
The
mission of Bethel is to connect with God and build relationships with others, leading ourselves and others to love the Lord our God with all of our hearts, souls and minds, and love our neighbors as ourselves. We become disciples of Christ who make disciples by baptizing them to obey all that He has commanded. We prepare others to use their gifts to serve the community and the Lord faithfully in order to be Great Commission Christians in a Great Commission Church.
New and exciting things are always happening at Bethel. We would love to have you join us!
Address: 160 Bethel Church Rd
Phone Number: 864-972-3473
BLC Phone Number: 864-972-0908
Email Address: bethelbc@bellsouth.net
Church Facebook Page: click here
Children's Facebook Page: click here
Things You Do Not Want To Miss:
Prayer and Bible Study Groups
Room 107 in the Sanctuary Building of BBC
Conference Room in the Fellowship Building of BBC
Room 105 in the Sanctuary Building of BBC
Barbara Reese & Joy Graham
The home of Justin and Wendy Smith
The home of Tony and Estelle Smith
Choir Room in the Sanctuary Building of BBC
The home of Mat and Kayla Griffith
Special Prayer Meetings: Sunday Mornings
We have begun a special Prayer Time on Sunday mornings in the sanctuary. This is a very informal time. Come and pray as long as you can, then go to Sunday School.
Bethel Jewels Monthly Fellowship
Date: Thursday, November 14th
Please join the Bethel Jewels for their monthly meeting for their traditional Thanksgiving Dinner. The turkey, dressing, gravy, rice and cranberry sauce will be provided. Bring your favorite side dishes and desserts and join them for this great time of food, fun and fellowship. As they share around the table their thoughts will be turned to the many blessings they have had this year.
Did you miss our latest worship service? We missed you but you can watch the message below: