Women On Mission will be having a Breakfast on Saturday, March 2nd at 9:30 A.M. The breakfast will take place in the Fellowship Hall of Hopewell Baptist Church. Reservations are required for this event. The cost is $5.00 per person and is due to the Beaverdam Mission Center by February 26th. If you need additional information, please contact there office at 864-882-7070 during normal business hours.
This will be a great time of fellowship with other sisters in Christ. You do not want to miss it!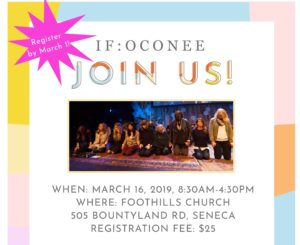 Deadline to Register:

March 1st
IF: Oconee will be happening on March 16th from 8:30 A.M. – 4:30 P.M. at Foothills Church in Seneca. There is a $25 registration fee and you are asked to register by March 1st. The day will include simulcast speakers from the live sold-out event that was held in Dallas, live music, lunch and time to get to know the other attendees, and so much more! The content has relevance for women of all ages, including teens. Please pray about attending and invite someone along with you within your sphere of influence. It will truly be a life-changing day!
As the world pulls us in so many different directions and many things compete for our time and attention, the messages of hope, love and purpose found in the teachings from this day are ones we all need to hear. The speakers this year will be focusing on the book of Proverbs and will use real-life examples of what it means to lean into God more, in order to gain wisdom directly from His Word. We will learn how to run with perseverance instead of the insecurity we currently hold and join hand in hand with women from all around the Oconee area as we come together for one amazing day of celebration that will motivate and equip us to see God moving through the beauty and power in the little things we do every single day. You can register and gain more information about this exciting event that is planned at www.IFOconee.com
Please see Cindy Myers if you need additional information or have any questions.
Our Mission is to "Gather and Scatter"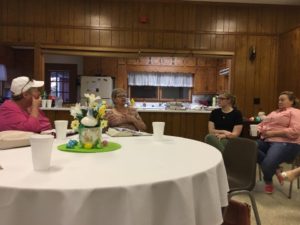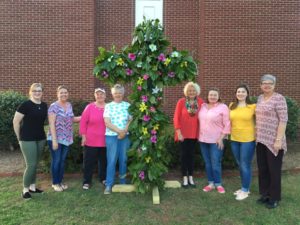 G.R.I.T.S also known as Girls Rejoicing In The Savior is a group of women from all ages and backgrounds who come together on the second Thursday of every month to rejoice, fellowship and praise in the joy of their savior. During the monthly meeting they discuss ways to serve through missions and show God's love to others as well as pray for missionaries around the world and those in our own back yard. The meetings are always fun and exciting with great fellowship and food for all who attend. We would love to have you join us at our next meeting or on one of our mission projects!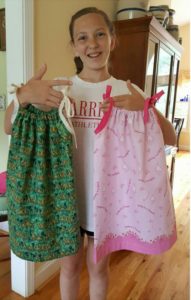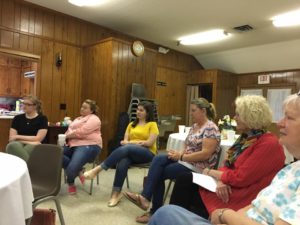 Rejoice in hope, be patient in tribulation, be constant in prayer.