Good News Club
A 2001 Supreme Court ruling allowed Good News Clubs access to public facilities after school hours. The Good News Club is a fun, evangelistic club for boys and girls ages 5 through 12 that meet immediately after school. Bethel Baptist Church "adopted" Fair Oak Elementary and provides the personnel needed to conduct the clubs. To find out how you can serve or more information about the Good News Club at your child's school, please call the CEF office at 864-292-5842 or email B.J. Bateman, District Director. You can also visit the Greenville/Piedmont District website at www.cefgreenville.com. You can also call the Bethel's church office and find out about serving opportunities!
September through March – 2:30-4:00 pm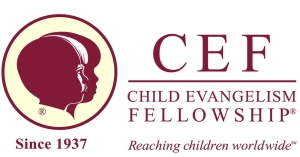 Samaritan's Hope Chest
This is an important mission that impacts our community and helps those in need. Samaritan's Hope Chest provides food and personal items to the needy on the 4th Wednesday of each month. Donations will be collected at the church in the vestibule.
Listed below are some examples of the items that are needed:
Food Items
Canned Fruit

Dried Beans, Rice and Noodles
Peanut Butter and Jelly
Fruit Juices

Instant Grits and Oatmeal
Flour, Cornmeal and Baking Mix
Soups
Personal Items
Bath Soap
Deodorant
Laundry Detergent
Shampoo
Disposable Razors
Toilet Tissue
Toothbrushes
Dish Detergent
Telecare Team
Do you like talking on the phone? This ministry is for those who are interested in talking on the phone to first time attendees. Phone calls can be made from the comfort of your home. If you love talking to people and love meeting new people and you don't mind calling a few people about every other month, then please call the church office and join us as we reach our community!