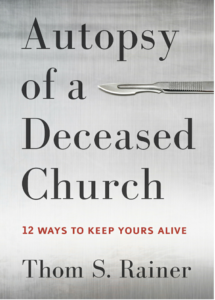 We had over 70 people attend our Sunday night bible study on September 16th as we began our study of "Autopsy of a Deceased Church" and "Simple Church" led by our interim pastor, Dr. Tony Smith. If you were there, you could sense the excitement and encouragement.
We have given out 25 copies of "Autopsy" and will have 20 more Wednesday, Sept. 19th. God is working in a powerful way to help us clearly understand our current condition (our diagnosis) for Bethel with "Autopsy" and will reveal a plan (prescription for taking the appropriate action) to us through our study of "Simple Church".
We encourage all members and friends of Bethel to pray and come be a part of this spiritual journey on which we have embarked. God is able, and we are willing!